I am so all appreciative of texture and color and sheen and lack thereof…that I KNOW that it is impossible to make any decision about fabrics or any other textile for that matter, rugs, weavings…via a monitor or screen.  We are all becoming so dependent upon the instantaneous access of information through the internet – finding sources on-line and virtually ALL of our purchases –  that we are forgetting the tactile necessity of determining value, applicability, and certainly true visual appeal with tangible samples.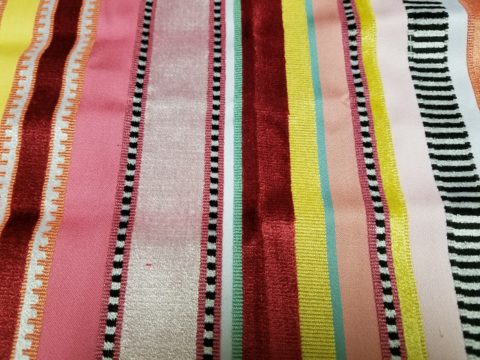 Yes, we can order memo samples and those of us in practice for the past few decades KNOW that we have to order samples every now and again – that is IF we have our own source library or a number of showrooms close at hand to do the instant gratification portion of the search.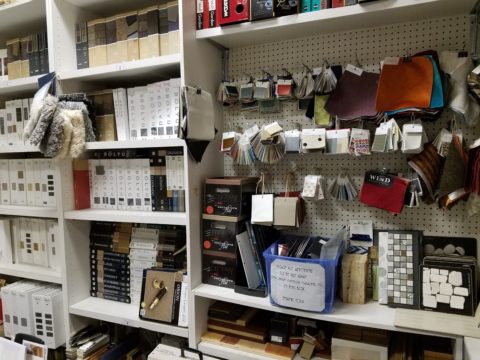 Most clients LOVE to come to the library and see the many options, play with the samples and participate in the design of their project.  It is a one-stop experience that sets the stage. We then have all the many distributors and showrooms, mills and factories from which we can order additional materials. But the resource library of tactile samples of fabrics, flooring, wall-coverings, flooring, rugs is exciting.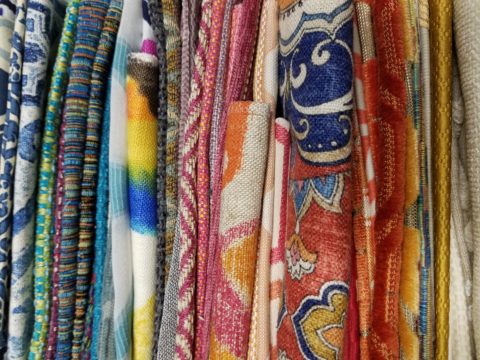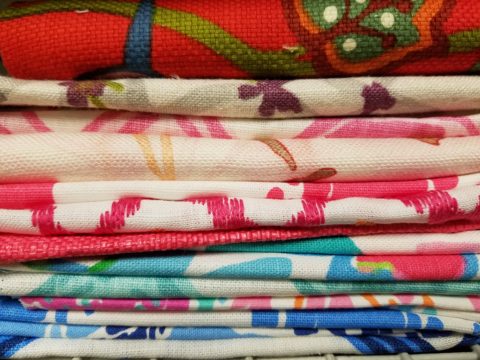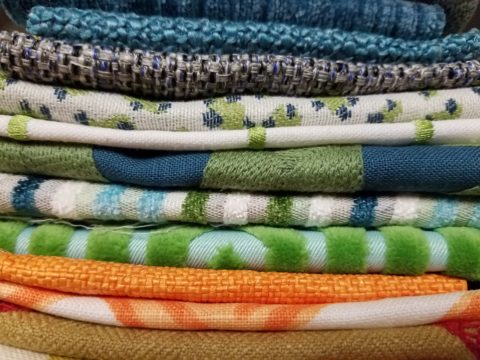 There are those who prefer fewer choices – just show me a couple of options and I'll be fine. Quite the opposite of the one who wants you to prepare a dozen scenarios for their consideration. Yes, they pay for that luxury, but the ones who appreciate the hunt -who appreciate the searching through samples to compile their favorites – THEY are the ones who really get into the Creative Process ( see recent post on this very subject).
Living on an island – as we often feel we are – we HAVE to compile a significant source library in order to have the samples available for on-sight instant compilation for a project. Yet  having all the resources close at hand, as in the showrooms of larger cities, we still have to drive there to do the work. I must say, I am spoiled with such a comprehensive source library at my studio where I go any time of day and do research to gather myriad samples to satisfy a project's needs.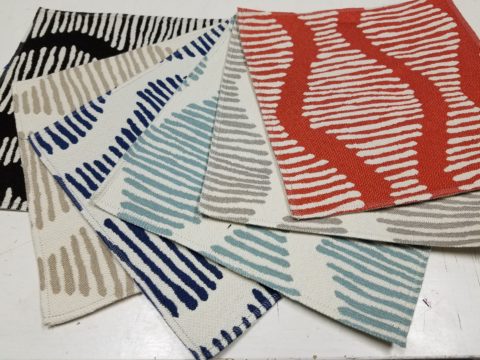 It's taken decades to evolve. It takes a lot of concentration to keep it in order and up-to-date.  That is invaluable. This isn't to say that after spending several hours  searching, culling, sorting and weighing possibilities against for-sure options, that I don't have to occasionally call the many mills and distributors and ask for special pieces that have eluded me on my search. I might have gathered several coordinating/contrasting and fabulous samples, but lack that one blue and white striped pattern that I have visualized since the inception. It is then that I reach out and say – "I can't find the right blue and white stripe – please send me what you have for upholstery weight." And the samples begin to arrive and usually the  missing link in the design puzzle will be found – sooner or later. IT is out there.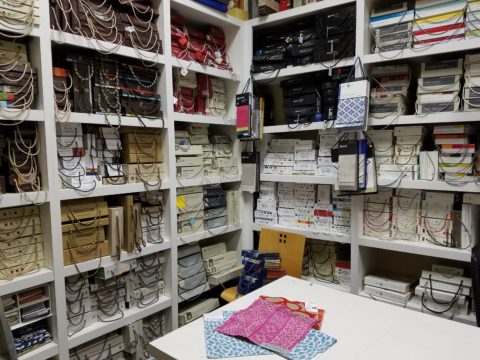 But the value of the well-organized and well stocked library is an invaluable tool. Yes, it is a tool – THE primary tool for a designer after their own imagination's creativity. It fills the blanks of that creativity with actual materials that complete the design. And having a resource library on-site in our own studio saves much time and offers a plethora of options, materials, finishes, inspiration and those priceless tangible sample at our fingertips  that MAKE an interior design.